Christmas Trial 2022 Results
Autumn Beginner Trial's form
Informal Trial 07.08.22 Results
Dave Gatenby Memorial Trial Results
Spring Trial 2022
Download spring trial results from the link above.
DAVE GATENBY MEMORIAL TRIAL
11:00am Sunday 29th August 2021
Dalton Woods, Dalton-on-Tees DL2 2NR
Novice/Clubman/Intermediate/Expert/Youth/Twin Shock
Split Sections: Easy/Medium/Hard
Club Membership not required
Government Covid19 Guidelines apply under AMCA permit
Download and fill out the application form from the events page and email it to crofttrials@outlook.com
Riding numbers will be issued on arrival
Spring Trial (download results below)
25th April 2021
Sunday 11 am
Beginners, Youth, Clubman, Twin Shock
Split sections. Easy for beginners, medium for Clubman.
Download the trial entry form below. Please fill it out digitally using a word processor, then email it to crofttrials@outlook.com.
Trials Lessons with National Champion, Tom Affleck (Members Only)
Tom will be here on Sunday 2nd August giving personal tuition for just £25! This is a great opportunity for our members!
There will be two groups on the day with a maximum of eight riders in each:
9am – 1pm – Beginners and Novices
2pm – 6pm – Clubman
If you would like to take part, then email us at crofttrials@outlook.com to register your interest stating which group you would like to be part of. Please DO NOT SEND PAYMENT until you are asked to do so. We expect this event to be filled quickly so it will go on a first come first served basis!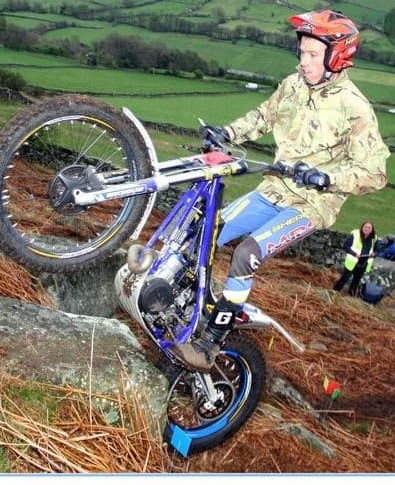 Summer Trial, Dalton Woods – Sunday 23rd August 2020 11am
RESULTS!

The results are in from Sunday's trial, thanks to all those who attended!

Beginner: 1st Class- Hannah Richardson-8 2nd Class – Mark Witham-9
Clubman: 1st Class – Allan Richardson-28 2nd Class – Robert Metcalfe-29
Expert: Winner: Richard Sadler-4 1st Class – Rob Waite-21
2nd Class – Patrick Jukes-121

Visit our blog page to see the full results!
Three Courses:
Beginners – Easy
Clubman – Medium
Expert – Hard
MAXIMUM 60 RIDERS!
Price: Adult £16, Youth (Under 14) £13.
All are welcome – enter online via the below form and make payment to the bank details on the form. Bank transfers are preferred payment method. Please email your completed form to crofttrials@outlook.com and advise when you have made payment. If you have any issues with the form, please email on above email address for assistance.
Dave Gatenby Memorial Trial – Sunday 19th July
RESULTS:

WINNER: Richard Sadler – 1
Hard Course:
First Class – John Crinson – 14
Second Class: Ryan Dalton – 28
Clubman Course:
First Class: Allan Richardson – 8
Second Class: Glen Quinn – 12
Twin Shock:
First Class: Trevor Willans – 30
Second Class: Richard Hildrick – 33
Best Youth (Hard):
Jasper Fox – 75
Best Youth (Easy):
Ted Storrow – 51
Full results table via link below:
https://crofttrials.uk/wp-content/uploads/2020/07/DGM-2020-publication-of-results.pdf